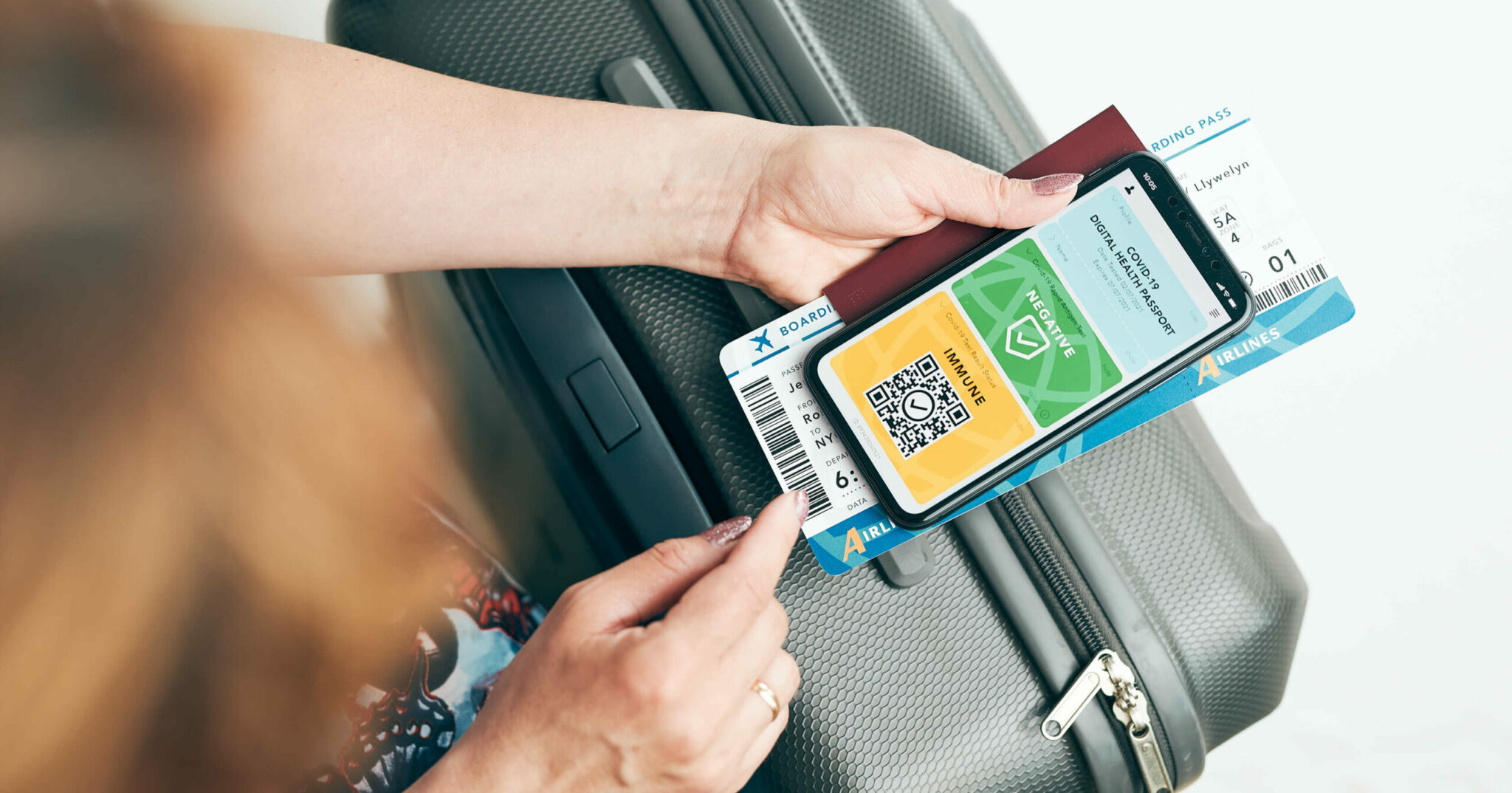 In Belgium, the barometer is currently yellow, which means that the Covid safe Ticket is only used in health care facilities and public transport. As the future may hold many surprises, Dinec's GreenPass-400 and GreenPass-100 allow you to control the access to your facilities autonomously and quickly in these complicated times. Come and discover the advantages of our solution.
In order to harmonize Covid certificates and prevent the use of fakes, the European Union created the European digital COVID certificate, which came into effect on July 1, 2021. It allows certificate holders to travel in Europe without going through quarantine. It also allows access to events requiring a Covid certificate.In Belgium, the Covid Safe Ticket (CST) was compulsory from 16 years of age for access to events, whether indoor or outdoor, as well as for access to restaurants and entertainment venues such as cinemas and theaters. Sports and fitness clubs and fairs were also affected by these measures. Although it is no longer applicable in these cases since March 7, 2022, it is still applicable in hospitals, nursing homes, care centers, and public transport. The current barometer is yellow since Monday, March 7, 2022, which implies fewer restrictions and fewer verifications of the CST in public places and events.
Our solutions
This new barometer implies the temporary end of CST checks in the majority of places accessible to the public. However, it could very well reappear in the event of a resurgence of Covid cases. In this case, and in order to facilitate the verification of the Covid Safe Ticket, Dinec has created the GreenPass-400 and GreenPass-100. Both are autonomous, discreet, fast, and confidential. No human intervention is required. In addition, to ensure that several people do not use the same QR-code, a Time Anti-Pass back system has been implemented.
It is also possible to configure several different entrances by linking them to the company network. A smartphone application is available free of charge on the Android Play Store that allows access to the device management page. If the GreenPass-400 is used to pass through a door, personnel who do not require the certificate to pass can use a badge thanks to the integrated Mifare-Desfire badge reader. (For example, events organizers who do not need the CST)
Functionalities
GreenPass-400:
Time Anti-Pass back system installed on the company network
History of the events of passage
Power supply of 230 Vac + 7 Ah battery
Intermittent or continuous sound signal if refused
Output relay for external light (not supplied)
Wiring of the reader for integration in the environment and placement of the reader at a distance from the control box
Autonomous
GreenPass-100 :
Time Anti-Pass back system installed on the company network
History of the events of passage
230 Vac power supply for power supply on socket
Intermittent or continuous sound signal in case of refusal
Control result visible on the integrated green or red light
Autonomous
More information on these two solutions proposed by Dinec: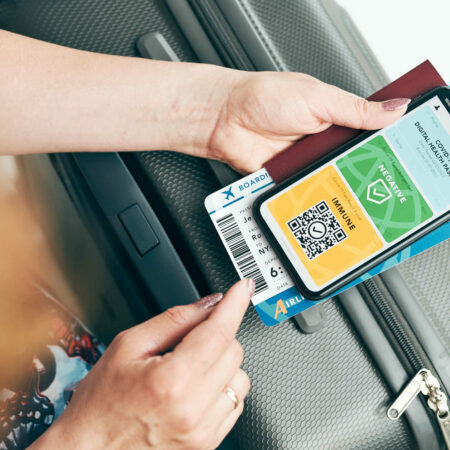 Similar news...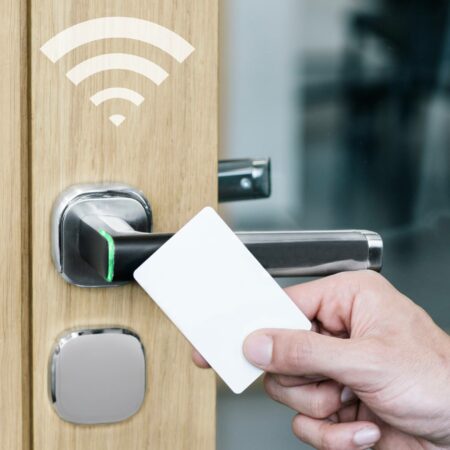 The wireless solution for the DA400
Publication date: 12 January 2023
New in the DA400 family! If you want to put a wireless solution on your DA400, this is now possible thanks to the HUB Wiegand APE-9002.
Continue reading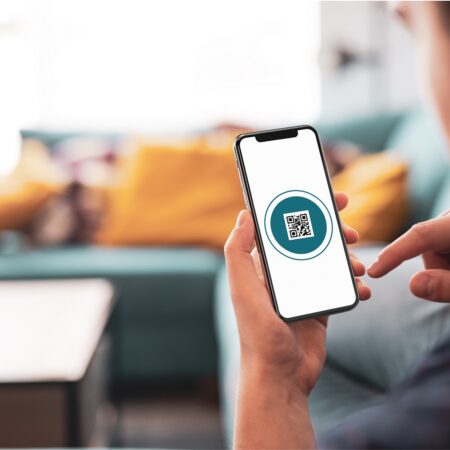 QR-Access – The QR-code solution for the DA400
Publication date: 14 July 2022
Looking for a solution to send access rights through modern communication channels (e.g. emails, social media, apps for booking systems, etc.)? We have what you need!
Continue reading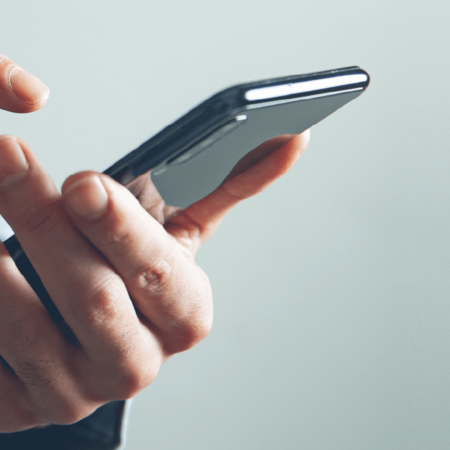 Now available on IOS: DA400 access management
Publication date: 23 March 2022
Already available on your Android devices, the DA400 app is now also downloadable on iOS from the App Store.
Continue reading